Below is a Facebook post from a former student, now a successful professional and parent of successful high school and college age children….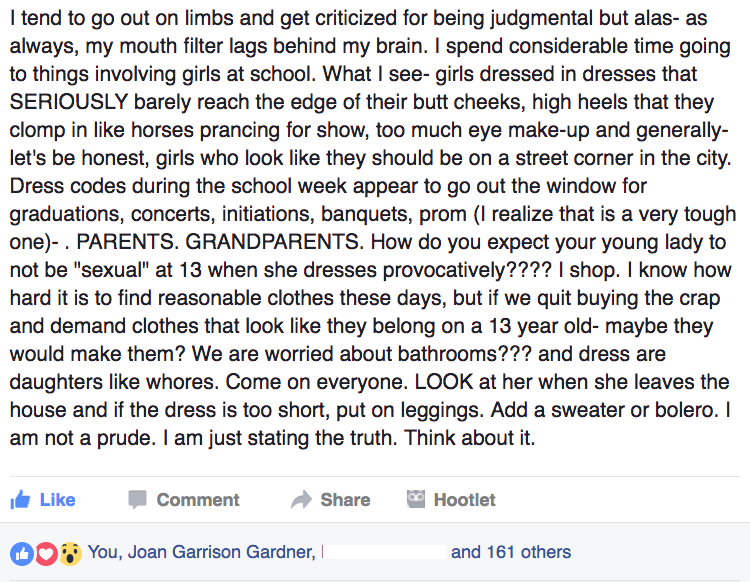 ---
In less than 24hrs, there were 160+ likes and reactions and many comments. Here is my posted response.
"…and sometimes, when the parents fail they put it in the laps of teachers to have some sometimes incredibly awkward conversations. Not too long ago I got a nice note from a girl I had one of those conversations with several years ago. She is now a college grad, married and with a good job….and she thanked me for what she knows was an uncomfortable talk — when I, apparently with some success, encouraged her to hold herself to a higher standard than just what she could "show". That's a dangerous conversation for a teacher to have with a teenage student, btw. But I haven't been fired yet."
---
What Say YOU?
---